Professional, experienced, and focused!
 Equinox Consulting Services, LLC is a woman-owned, Michigan-based small business serving Federal and State contractors throughout the United States. We specialize in serving SBA Set-Asides, Women-Owned Small Business (WOSB), Veteran-Owned Small Business (VOSB), Service-Disabled Veteran-Owned Small Business (SDVOSB), 8(a), HUBZone and Small Disadvantaged Business.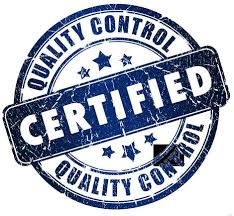 Equinox offers administrative quality control management, project management, technical writing, proposal preparation, plan writing, quality control training and specialty staffing services for Federal, State and private industry construction projects. We specialize in assisting contractors with Federal and State proposal preparation, project quality control requirements such as project plans and submittals, and administrative quality control management.
 We routinely work on U.S. Army Corps of Engineers, U.S. Coast Guard, U.S. Navy, General Services Administration (GSA), and U.S. Department of Veterans Affairs projects in varied capacities
Quality Control
Equinox offers administrative quality control management for your Federal and State construction projects. We spearhead your quality control requirements by preparing project-specific plans and submittals per contract specifications and ensuring that your documentation is submitted within schedule timelines. We work closely with your field quality control technicians to ensure all testing, documentation and deficiencies are properly completed and tracked. Equinox will assist your projects with all quality control needs up to and including project closeout.  Don't forget to ask us about our quality control training program.
Equinox also provides specialty quality control and health and safety staffing for your projects.
Technical Writing
Proposals
Equinox is located in Cheboygan, Michigan just south of the Mackinac Bridge. For additional information call 906.298.1756 or send a message.